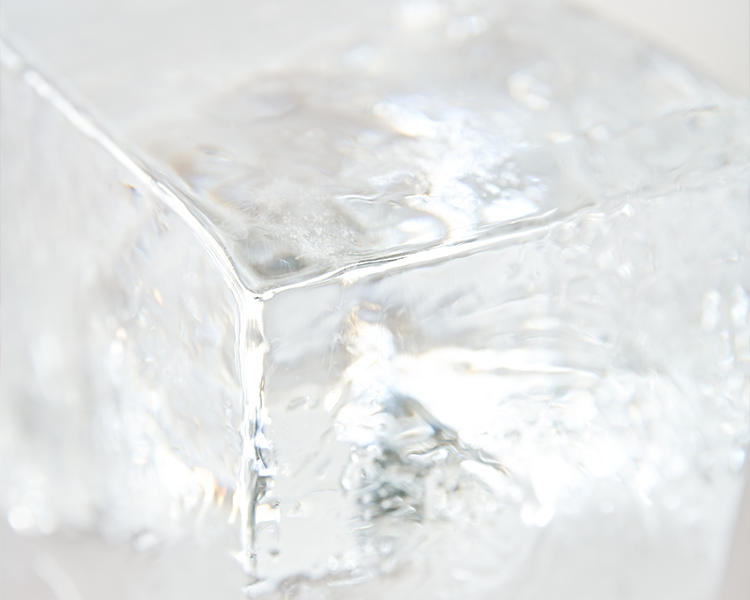 Menu
ICE
STRAWBERRY WITH WHIPPED CREAM

STRAWBERRY WITH WHIPPED CREAM

The most popular!Shaved ice mada with Amaou strawberries,just like eating shortcake!

Amaou Strawberry

Amaou Strawberry

Our most popular product. Made with Fukuoka Amaou Strawberries.

Premium matcha

Premium matcha

Lavishly uses Yame matcha green tea.The slight bitterness and rich homemade milk are a perfect match.

ROASTED SOYBEAN POWDER WITH SOY MILK

ROASTED SOYBEAN POWDER WITH SOY MILK

High-quality kinako soybean flour is also used in the luxurious cruise train Na natsuboshi(seven Stars)in Kyushu.Enjyo the japanese shaved ice with whipped soy milk.

Our Homemade Milk

Our Homemade Milk

Made using locally-sourced milk from Aso in Kumamoto. The rich milk and light ice shavings will leave a lasting memory on your taste buds.
Easy way to eat shaved ice
As you eat, the around of the hole will be fragile. Dropping ice into the hole, or hardening ice, you can eat without spilling ice.
Freshly prepared shaved ice is the best to eat.
Please start eating and enjoy the rich taste of our shaved ice.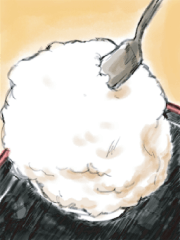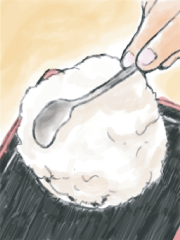 SNS
Instagram
Looking for franchising partners
Access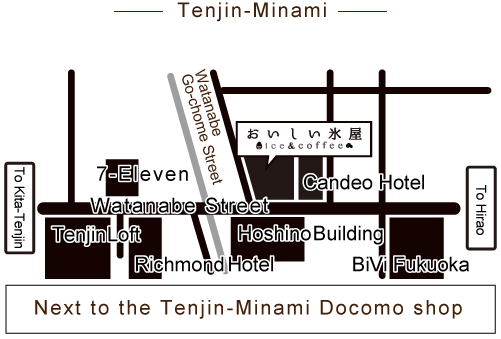 〒810-0004 Minami-Tenjin Building 1F, Watanabedori 5-14-12, Chuo-ku, Fukuoka-shi, Fukuoka Prefecture
Business hours and holidays: Distributed via Instagram
Tel 092-732-7002
We regret to inform you that there is a case of exceptional holidays for event participation, etc.
Please check out Facebook and Twitter for the latest news.